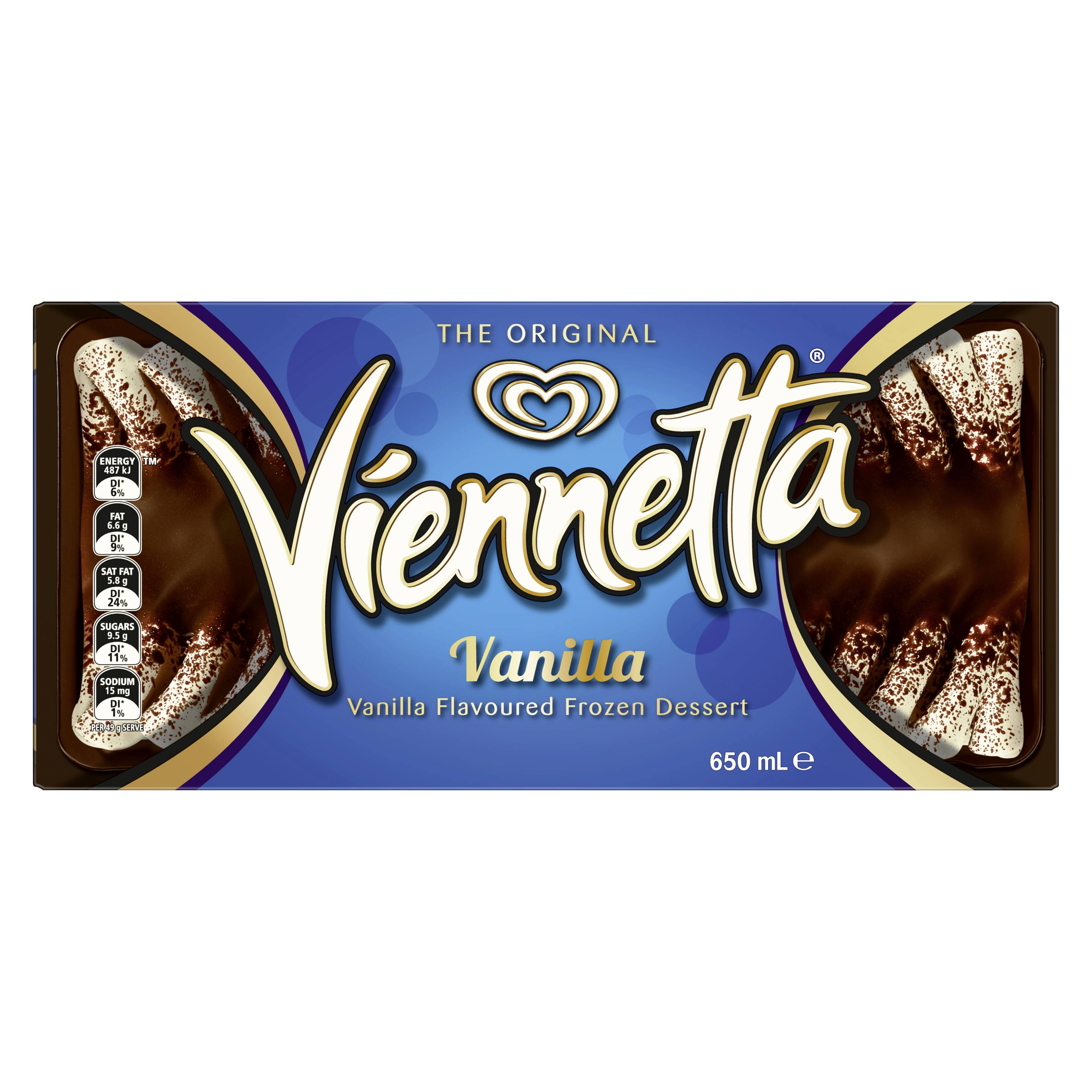 Waves of goodness, Streets Viennetta Vanilla consists of layers upon layers of vanilla flavoured ice cream with crispy chocolate in between!
Ingredients

Nutrition
Dairy ingredients: Dairy ingredients (reconstitured skim milk, milk solids), vegetable oil, glucose fructose syrup, sugar, water, glucose syrup, fat reduced cocoa powder, emulsifiers (471, 442), stabilisers (410, 407, 412), flavour, dextrose (from wheat). Contains milk, wheat, gluten. May contain soy.
Contains wheat, milk, gluten. May contain soy. 
| | Per 100g | Amount Per Portion | Percentage Per Portion |
| --- | --- | --- | --- |
| Calories | 237kcal/995kJ | 116kcal/487kJ | 0.06 |
| Fat | 13.5g | 6.6g | 0.09 |
| Saturated Fat | 11.9g | 5.8g | 0.24 |
| Total Carbohydrate | 26.5g | 13.0g | |
| Sugars | 19.5g | 9.5g | 0.11 |
| Protein | 2.1g | 1.0g | 0.02 |